About Us
Home Construction and Renovation Company
Dillon Builders, Inc. strives to be a leader in custom home building, home renovations, and home maintenance. We are committed to producing high performing homes when starting from scratch or working with an aged building. Dillon Builders, Inc. takes a systematic and holistic approach in working with you to determine the best solution whether your interests are in a new home or a small improvement. Our aim is to deliver competitive pricing and quality craftsmanship that will increase property value while staying flexible towards the customer's wants and needs.
Dillon Builders, Inc. was founded by professionals who have more than 25 years of experience in the construction industry. Their industry experience covers residential home construction, home renovation, and commercial construction management. Leading the company is President, Jim Dillon. In addition to a wide range of construction experience, Jim also has a background in textile manufacturing and telecommunications. These experiences have enhanced Dillon Builders, Inc. commitment to superior safety, quality, and budgetary disciplines.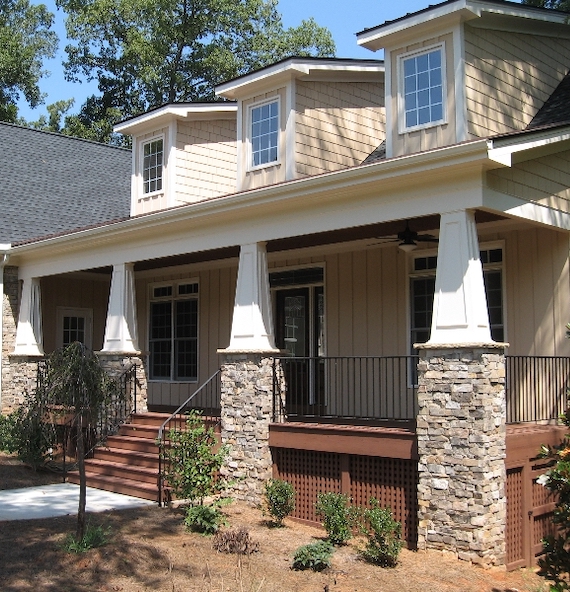 Fully Licensed and Insured
Dillon Builders, Inc. is a member of the Green Home Builders of the Triangle and Home Builders Association of Durham, Orange, and Chatham Counties. The company is fully insured and has North Carolina General Contractor License #62178.
Project Management
Dillon Builders, Inc. oversees projects such as custom home construction, kitchen and bath remodels, master suite renovations, whole house makeovers, bonus rooms, attic additions, garage additions, accessory structures, decks, screened porches, privacy fences, and pergolas. We also have a strong commitment to preventive maintenance programs to ensure a home is performing to its potential and to avoid heavy burdens and costs in the future.
Dillon Builders, Inc. uses a systematic and holistic approach to all its building and home improvement projects. These approaches promote long term solutions, energy efficiency, sustainability, and a true custom experience because each set of circumstances is unique. We are guided by principles that reflect quality craftsmanship, proper site planning, resource efficiency, energy efficiency, water efficiency, environmental quality, and preventive maintenance. By incorporating these disciplines and commitments, Dillon Builders, Inc. has achieved Green Home and Energy Star Home certifications.